Couples Counseling
We understand that couples often fall into the habit of hiding their feelings when they have conflicting desires, and this always has a toxic effect on their relationship. Resentment and anger build up and eventually the little happiness they enjoy together - feelings of peace, safety, satisfying sex, contentment - are weakened or spoiled. How to be true to one's self and yet remain close to the other in an emotionally intimate, passionate, caring relationship is often not easy or clear. As a result, couples can require counseling to get back on track.
Some important questions to ask yourself include: Are you meeting your partner's needs? Do your conflicts threaten to derail you? Are you fighting fair? Do you have a negative attitude toward your spouse? Would you like some help to improve your relationship? Let us help you with the skills you need to create the loving, satisfying relationship you long for.
Anxiety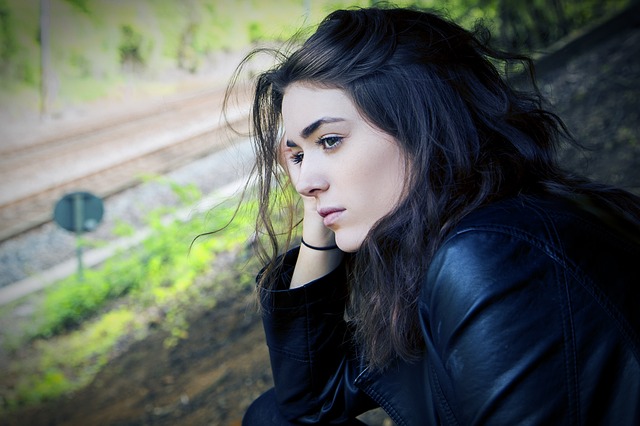 Do you frequently feel worried and anxious? Did you know that anxiety disorders account for the majority of mental health issues in the United States? In fact, anxiety disorders affect 40 million U.S. adults age 10 and older (18.1% of U.S. population). A person with an anxiety disorder may be diagnosed with Generalized Anxiety Disorder (GAD), Obsessive-Compulsive Disorder (OCD), Panic Disorder, Posttraumatic Stress Disorder (PTSD), Social Anxiety Disorder (SAD), or Specific Phobias.
At Kester Counseling, we want you to know that you do not have to suffer alone. Our goal is to help our clients reduce and recover from their anxiety allowing them to live a more peaceful, satisfying life.
Depression
Whether depression rarely rears its ugly head in your life or is frequent, unwelcome visitor, sound clinical counseling can help you decrease depressive symptoms and improve your mood and quality of life. Do you feel discouraged, sad, hopeless, unmotivated, and have lost interest in the things you used to enjoy? Are you having trouble sleeping, noticed significant weight loss or gain, and experiencing crying spells? Do you have low energy, difficulty concentrating, and just do not feel like yourself? If so, call us for an assessment.
Depression is a treatable condition that affects the way a person thinks, feels, behaves and functions. Depression can present itself in three main types: major depression, dysthymia (a chronic form of depression), and bipolar disorder (characterized by mood cycles from high to low). At Kester Counseling, we are equipped to give you an accurate diagnosis, help you come out of the grip of depression, and enjoy living again.
College Students
Late teen and early adult years can be the hardest period of anyone's life, especially when faced with the social and academic stressors of college students. At Kester Counseling, we have been fortunate to work and bond with extraordinary students who are intelligent, sensitive, and, sometimes, troubled. We recognize our college students' unique strengths as well as the struggles they face especially in today's culture.
If a college student in your life is struggling, please consider contacting us. We have found that an open, trusting relationship with a therapist who genuinely enjoys working with students can make all the difference in their life. Attentive listening and mutual respect are the foundation of our practice with young adults. Let us help you guide your young person through these exciting years and opportunities and successfully transition them into their destined adult role.
Women's Issues
We understand that women of all ages have unique and challenging situations that arise in this very hectic life of ours. Whether you are a working mother challenged by everything that needs to be accomplished every day, or perhaps a senior lady quietly struggling with the transitions of life, we can help.
ADD / ADHD
Have you been diagnosed with ADD or ADHD and need a voice of reason, or a coach to help you keep you on task? Perhaps you've never been diagnosed, but know you have tremendous difficulty concentrating or getting even the simplest tasks accomplished in a timely fashion, if at all. Janet has been working with ADD/ADHD clients for over fifteen years, and has been called to be an expert speaker on the subject many times. Please know you are not alone. We can set a plan in motion for you that can help you stay on track and achieve your goals!
Additional Services
We happily offer counseling in other areas, such as: Family Counseling, Pre-Marital Counseling, Parent/Child Conflicts, Divorce and Separation, Hoarding Issues, Addictions, Adjustment and Transition Difficulties, Stress Management, Anger Issues, Conflict Resolution, Effective Parenting, Self Esteem, Grief and Loss, Job Stress, Domestic Violence, Issues of Aging, Spiritual Conflicts, Nutritional Integrative Medicine, and Equine-Assisted Psychotherapy. With the exception of equine-assisted therapy, all sessions are conducted via tele therapy (HIPAA-compliant videoconferencing). Equine-assisted sessions are held in person at a local equine facility.